Training App: Expect Success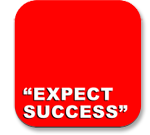 App content updated daily.
Now with AirPrint capability.
"Expect Success" equips the sales professional with the right tools for any situation 24/7. This App demonstrates the demand for real solutions in today's market.
We aim to assist professional sales people in handling their customer's questions and concerns. This priceless information helps in all aspects
of your business resulting in solid sales!
"If you discipline yourself today, you will enjoy your life more tomorrow."

While most business apps only provide theory this sales tool equips any professional with a multitude of solutions. "Expect Success" is perfect for sales people, sales managers, business owners, entrepreneurs, fund raisers, call centers, advertisement sales, insurance brokers, real estate agents, auto dealers, and even job seekers.
"Expect Success" offers an inexpensive way to grow your business quickly and efficiently. It is now available for the iPhone, iPod Touch and iPad. This app not only comes with a variety of motivational and instructional guides that are both current and relevant for today's marketplace, but it provides tips on handling today's well-informed customers as well!
One of the great tragedies of human life is that so many of us have no idea who we really are, or how powerful we are capable of being. We are literally brainwashed as children and young adults to believe disempowering things about ourselves and about life in general that simply aren't true. These mega doses of misinformation we're exposed to can result in low self-esteem, a bad self-image, and feelings of powerlessness to be, do, or have what we desire in life. As a consequence, we live lives that are far below our potential, and much less satisfying than we deserve.
"You will find yourself referring to this APP Daily. Great Insight!"
"Expect Success" is the first app geared more towards changing your negative thinking into successful thinking. Once you think successfully, you then become successful. Money and everything else is just a by-product of your performance.
In this app, you will find motivational stories, success analogies, and in depth training series that will help you define your success in realistic measures. If you are in a rut, hit a wall professionally, or just want to grow as a professional, then this app is a must have. All of the information included in this app is real information from real professionals who have made it. The biggest difference that sets us apart from the rest is that we not only teach you how to plan to be successful, we teach you how to "Expect Success".
Purchase App